Posted on 20. Dec, 2009 by Administrator in Lifestyle
by Evan Fowler & Liz Tucker
Putting the Hot in Haute
Carol Malony understands that it is not just what's on the outside, but also what's underneath. Her Haute by Carol Malony and Signature Collection lingerie solidifies femininity with its carefully structured bras, panties, chemises, and gowns. The pleating, fringe, and ruffle details (just to name a few) are impeccable, and exquisite fabrics such as tulle, chiffon, and European lace are used to construct these sensual pieces. Wearing Carol Malony lingerie makes you feel nothing less than fabulous. You can find her collections at Pink Lili, 1129 Montana Ave, Santa Monica, CA 310-576-7100 and CoCo de Mer, 8618 Melrose Ave, Los Angeles, CA 310-652-0311 or to shop online or see a complete listing of retailers, visit   www.carolmalony.com
With the launch of the fall line inspired by vintage guitars and designed with the utmost detail, you will want to get your hands on a pair of KBLs. This unisex eyewear is offered in several different styles and colors including "Game Face" and "Silver City" (pictured). The durability and quality found in each piece includes PC, distortion free/shatter resistant lenses which block virtually 100% of UVA, UVB, and UVC rays. Available at A.Kinney Court, Venice, CA 310-392-3400 or visit  www.kbleyewear.com
Style That Keeps On Giving
Looking for a unique gift for that special someone, you? (And, of course, the other special ones in your life.)  Look toward TenOverSix for an incredible selection of clothing, accessories, home design, and art. This trendsetting boutique offers items by popular designers such as Alexander Wang, Loeffler Randall, Vivienne Westwood, Rachel Comey, and Band of Outsiders, as well as their private label created by Kristen Lee and Brady Cunningham. Visit TenOverSix located at 7427 Beverly Blvd, Los Angeles, CA 323-330-9355 or  www.tenover6.com
The One That Conquers All
Luxury. Power. Cashmere. Night. Day. Mystery. Man. Woman. Just a few words associated with the brilliant perfumes by Maison Francis Kurkdjian. These French made perfumes offered at Neiman Marcus that include Aqua Universalis, The Colognes, Lumiere Noire, and APOM ("A Piece of Me") can also be found in candles, incense papers, scented bubbles, washing soaps, and even softeners. For more info, visit www.franciskurkdjian.com
Alicia Silverstone is reminding us once again that we can remain beautiful while also preserving the environment. This December she launches her environmentally conscious cosmetic accessories collection ecoTOOLS™ by Alicia Silverstone, which include make-up bags and cosmetic brushes. The cosmetic bag collection is made from natural hemp material, recycled PET, and nontoxic inks and range from a cosmetic bag, train case, and overnight bag. The brush sets start at $12.99 and the bags start at $8.99. You can find ecoTOOLS™ by Alicia Silverstone at Walgreens and Target.
Not Your Average Store
Imagine 2,200 square feet of spectacular vintage finds, then turn that imagination into reality and you have TINI. The owners Alexis Hadjopulos and Tom Whitman are connoisseurs when it comes to vintage artifacts, while keeping the budget conscious consumer in mind. The store front and online store offers distinctive vintage home and office furnishings, scaling from posters to floor lamps to desks to sofas and so on. This shop will definitely steer you in the right direction for gift giving ideas or if you want to add some flavor to your home or office. The store is located at 515 S. Fairfax Ave., Los Angeles, CA 323-938-9230. Hours of operation: Tuesday-Thursday, 11 a.m. -7 p.m. / Friday-Sunday,
11 a.m. - 8 p.m. or visit www.thisisnotikea.com
Make a Statement
Add a little personality to your wardrobe with a line of fashionably forward-thinking Tees by Stand Up 2 Cancer's "A Lot To Say" line. Featuring a variety of messages, from "Friend or Amigo" to "Hope and Dream," proceeds will be contributed to the fight against cancer and the prospect of a cancer-free future. Shirts retail for $38.00.
To purchase, or for more info, check out www.standup2cancer.org
Unique Care For Unique Skin
Dr. Lancer is known for being dermatologist to the stars, including Ali Larter, Beyonce, and Hugh Jackman and now his unique expertise in state-of-the-art skin technology has evolved into a simple 3-step program designed for nearly all skin types to alleviate the most pressing concerns, including fine lines, discoloration, scars, and more. Polish, Cleanse, and Repair with the newest Lancer line.
Available individually at  www.lancerdermatology.com
Jingle Bell Rocks
The holiday season is just around the corner, and you've got to choose wisely if you want to make a big impression. Let Tiffany help you decide with one of the world's most stunning selections of artistic accessories, including Jean Schlumberger's Gemstone Rings, part of his delicate, yet boldly colorful line — one of many at www.tiffany.com
New Innovation in Chair Technology?
That's right! Designer Joseph Nazari has perfected the art of sitting with the sleek and modern Bel Canto Chair. Once rested in the "seating platform" you can pivot and tilt any way you want and the chair will conform to your center of gravity to keep you there. Perfect for home decor or for public and commercial space, the chair retails from $1,800 in fiberglass to $3,000 in wood and is available at www.belcantochair.com
her Alternative to Energy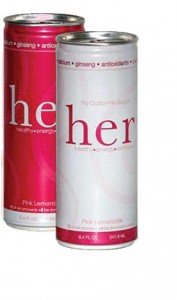 her is a healthier and better-tasting alternative to a laundry list of energy drinks that dominate the male demographic. The equivalent of strongly brewed black tea – not the cup of coffee you're already trying to avoid – her has all the antioxidants and vitamins you need with a refreshing pink lemonade flavor. And 5% of proceeds are donated to combat domestic violence and breast cancer research! A healthier, smarter, and more generous alternative to energy, from her.
For more information, visit www.herenergy.com
Regenerate and Nourish this Holiday Season
There is no denying that skin care is a priority and thankfully ARCONA Los Angeles provides top of the line products that will give you truly healthy skin. The key to ARCONA's effectiveness is its active ingredients and the way they are combined and processed. Cosmeceutical-grade ingredients, such as enzymes, antioxidants, and amino acids are formulated to work synergistically to deliver powerful results.
This holiday season check out their two kits: Regenerate – Purify reduces the signs of aging, sun damage, and other skin irregularities and Nourish – Repair strengthens your skins immune system. These two 3-step skin care kits are the perfect way to check out ARCONA if you haven't already. You'll see the difference in the tone and texture of your skin and enjoy the natural ingredients in your quest for being beautiful from the inside out. For more information please visit, www.arcona.com.
Ultimate Watchmen Experience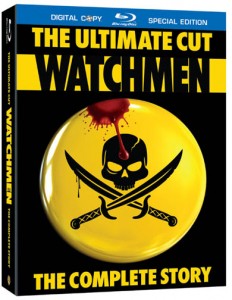 Experience the ultimate version of your favorite midnight avengers in the special edition release of Watchmen on Blu-ray and DVD. The ultimate cut version weaves scenes from the original animated version into live-action to complete the critically acclaimed story. Available now for $43.87 and $59.99 Blu-ray. Discounts available at www.wbshop.com

Related Posts